By Les Masterson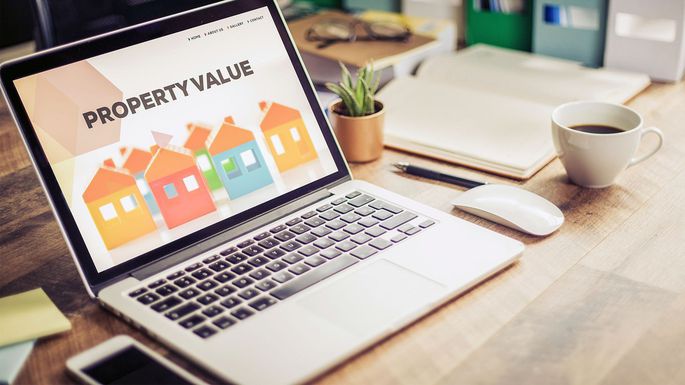 A home's price per square foot is a common way to quantify its value. Most real estate websites and flyers will include the price per square foot value in a listing. Many home shoppers even use it as a determinant for whether or not they'll even consider touring a home.
But that doesn't mean it's the most accurate, end-all and be-all way to gauge a home's value and compare it with other houses. Why? Because all homes are different.
"Most of the time, when valuing property, there can be small to significant differences," says Bill Gassett, real estate agent at Re/Max Executive Realty in Hopkinton, MA. "Price per square foot only accounts for one variable: size. There are so many other variables that can affect home value."

What are those other variables? Let's discuss.
Why price per square foot isn't a good gauge of value
Homes come in different styles, are built with different materials, come with different amenities, and exist in different locations. Each of these factors has a profound effect on a home's value and has nothing to do with size.
Price per square foot also doesn't take renovations into account. A completely refurbished kitchen will add value to a home without changing the overall square footage of the property. Therefore, two homes may be the exact same size, but can look completely different inside.
Better ways to determine a home's value
Now that we've cleared up why price per square foot isn't an accurate gauge of value, let's go over three ways you can get a better idea of what your home is worth.
1. Comps in your area: "The best method to determine a home's value is using the comparison approach. This is what real estate agents do when they're figuring out pricing for a listing," says Kyle Hiscock, a Pittsford, NY, real estate agent.
Looking at comparables, or comps, in your area will give you the greatest read on a home's true value in that market. When gauging your home's value, Hiscock says to first look for similar property styles in an area (for example, one-story ranch homes).
Once you have all the same property styles, look at the home's specs. Figure out the number of bedrooms and bathrooms and garage spaces. Then, take into account upgrades and amenities.
"If the subject property is fully updated with a gourmet kitchen, all new windows, and new HVAC systems, then [price] adjustments must be made," Hiscock says.
2. A comparable market analysis, or CMA: You can do the comps research yourself by looking up old listings or going to your city's public records office, but your best bet for getting accurate comps will be to seek out a professional's help.
Gassett advises speaking with at least three real estate professionals to get a comparable market analysis, or CMA. A CMA is a real estate professional's analysis of recently sold homes in an area within a six- or 12-month period.
Gassett says a CMA chooses the most similar homes that take into account the following variables:
Location
Size
Bedroom and bath counts
Condition
Amenities
Lot
3. A home appraisal: An appraisal is another way to figure out your home's true value.
Lorrie Beaumont, owner of LB Appraisal Associates in Westwood, MA, says hiring an independent qualified appraiser gives you an unbiased opinion of market value.
"An appraiser that is designated from a highly regarded professional association such as the American Society of Appraisers is a good place to start," Beaumont says. "ASA appraisers have gone through rigorous testing and requirements to become designated."
An appraiser uses either a cost or comparison approach. The cost approach figures out the cost to replace or reproduce improvements made in a home, which will reverse a property's deterioration. The appraiser collects that information and adds it to the value of the property. A comparison approach, meanwhile, is similar to a CMA. The difference is that it's done by an appraiser rather than a real estate professional.