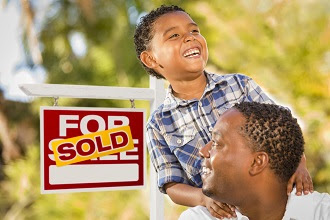 U.S. Home Sales Rebounded - 2016 1st Quarter

Homebuyers crowded back into the market in March, kicking off a solid start to the spring buying season.

The National Association of Realtors said recently that sales of existing homes rose 5.1 percent in March to a seasonally adjusted annual rate of 5.33 million. The increase follows a steep 7.3 percent decline in February.

The housing market has been volatile in the first three months of the year. Builders pulled back on their permitting last month, while swings in the stock market and relatively meager listings had left some would-be buyers cautious in February after robust sales in January. Sales have also been rocky because of a new regulation for mortgage disclosures that likely pulled sales from last November into December and January.

March's sales growth is a sign that demand remains ripe this spring, even though fewer properties are coming onto the market. The limited supplies put a cap on the level of sales growth, since prospective sellers are also likely buyers, noted Mark Fleming, chief economist at First American Financial, a title insurance provider.

Still, Fleming stressed that low rates have bolstered people's ability to afford a home.

"The persistent low-rate environment is a blessing in disguise for homebuyers as they are able to further leverage their income into continued strong, even increasing, home-buying power," he said.

The number of listings has fallen 1.5 percent over the past 12 months. Supplies have remained tight over the past three years, escalating prices for potential buyers at a pace more than double wage growth.